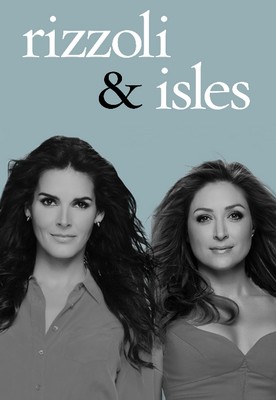 Jane Rizzoli é a única detetive mulher em Boston, e resolve todos os casos em que trabalha. Jane é forte, esperta e nunca baixa a guarda, nem mesmo para sua mãe super protetora. Já Maura Isles é uma médica legista que se veste bem e tende a diagnosticar seus primeiros encontros, além de se dar melhor com os mortos do que com os vivos. O que elas tem em comum?
São melhores amigas e juntas formam a melhor equipe que um departamento de homicídios poderia ter.
Formato: rmvb • Nº de episódios: 13
Áudio: Inglês • Legenda: Português
Download: HTTP • Armazenamento: Pastas
Dificuldade para baixar? Clique Aqui
• Lista de Episódios •
7×01 – Two Shots: Move Forward
7×02 – Dangerous Curve Ahead
7×03 – Cops vs. Zombies
7×04 – Post Mortem
7×05 – Shadow of Doubt
7×06 – There Be Ghosts
7×07 – Dead Weight
7×08 – 2M7258-100
7×09 – 65 Hours
7×10 – For Richer or Poorer
7×11 – Stiffed
7×12 – Yesterday, Today, Tomorrow
7×13 – Ocean Frank (Series Finale)
Link quebrado? Avisem-nos.