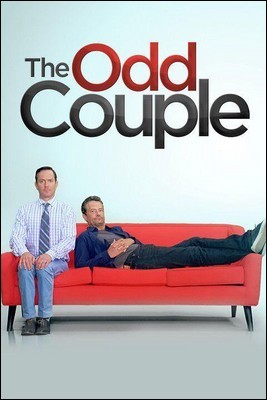 A história gira em torno de dois amigos, Oscar (Matthew Perry, de Friends, Mr. Sunshine e Go On), um desorganizado jornalista esportivo, e Félix (Thomas Lennon, de Reno 911! e Sean Saves the World), um escritor maníaco por organização. Recém divorciados, eles decidem morar juntos em um apartamento em Nova Iorque, onde suas personalidades opostas colocam em risco a saúde mental dos dois.
No elenco estão Lindsay Sloane (Sabrina the Teenage Witch, The Stones), Judy Kain, Dave Foley (Hot in Cleveland), Yvette Nicole Brown (Community) e Wendell Pierce (Treme, Ray Donovan, Suits).


Formato: rmvb • Nº de episódios: 12
Áudio: Inglês • Legenda: Português
Download: HTTP • Armazenamento: Pastas
Dificuldade para baixar? Clique Aqui
• Lista de Episódios •
2×01 – All About Eavesdropping
2×02 – Unger the Influence
2×03 – From Here to Maturity
2×04 – Madison & Son
2×05 – Oscar's Overture
2×06 – An Oscar Named Desire
2×07 – Make Room for Dani
2×08 – A Dinner Engagement
2×09 – Chess Nuts
2×10 – Odd Man Out
2×11 – Road Scholar
2×12 – All the Residents' Men
2×13 – The Ex-Factor (Season Finale)
Link quebrado? Avisem-nos.