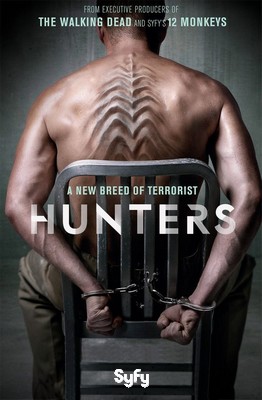 Adaptação de Gale Anne Hurd (The Walking Dead) e Natalie Chaidez (Heroes, 12 Monkeys) do livro Alien Hunter, de Whitley Strieber.
Na história, uma mulher desaparece na noite sem deixar rastros. Todos acreditam que ela tenha ido embora por vontade própria. Seu marido, Flynn Carroll (o australiano Nathan Philips, de The Bridge US), um agente do FBI, é o único que não acredita nesta versão. Determinado a encontrá-la, ele inicia uma investigação. Fazendo um levantamento de casos parecidos, ele chega à conclusão de que alguém está sequestrando estas pessoas e fazendo parecer que elas foram embora.
Suas investigações chamam a atenção da ETU – Exo Terrorism Unit, um grupo secreto do governo especializado em capturar assassinos e terroristas que podem ser representantes de uma raça alienígena. Assim, ele se une à Regan (Britne Oldford, de Skins, American Horror Story: Asylum), uma das agentes.


Formato: rmvb • Nº de episódios: 13
Áudio: Inglês • Legenda: Português
Download: HTTP • Armazenamento: Pastas
Dificuldade para baixar? Clique Aqui
• Lista de Episódios •
1×01 – The Beginning and the End
1×02 – Messages
1×03 – Maid of Orleans
1×04 – Love and Violence
1×05 – Her Body in My Soul
1×06 – Bunker Soldier
1×07 – Kissing the Machine
1×08 – The More I See You
1×09 – Promise
1×10 – Our System
1×11 – Telegraph
1×12 – Pretending to See the Future
1×13 – New Holy Ground (Series Finale)
Link quebrado? Avisem-nos.