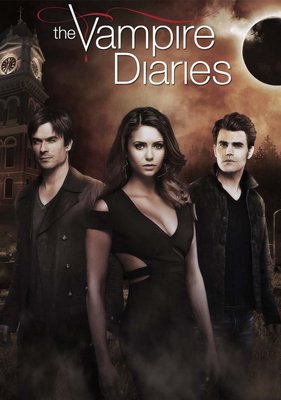 The Vampire Diaries é baseado na série de livros de L.J. Smith sobre dois irmãos vampiros – um mal e um bom – que competem pela alma de Elena Gilbert.
Elena sempre foi uma ótima estudante, linda, popular e envolvida com a escola e seus amigos. Quando o semestre começa Elena fica fascinada com o novo garoto da escola Stefan Salvatore, e ela não sabe que ele é um vampiro de séculos. Enquanto Stefan luta para viver em paz com os humanos, seu irmão Damon é a personificação da violência e brutalidade, e agora os dois estão em guerra pela alma de Elena na cidade de Mystic Falls, Virginia.
Formato: rmvb • Nº de episódios: 22
Áudio: Inglês • Legenda: Português
Download: HTTP • Armazenamento: Pastas
Dificuldade para baixar? Clique Aqui
• Lista de Episódios •
6×01 – I'll Remember
6×02 – Yellow Ledbetter
6×03 – Welcome to Paradise
6×04 – Black Hole Sun
6×05 – The World Has Turned and Left Me Here
6×06 – The More You Ignore Me, the Closer I Get
6×07 – Do You Remember the First Time?
6×08 – Fade Into You
6×09 – I Alone
6×10 – Christmas Through Your Eyes
6×11 – Woke Up With a Monster
6×12 – Prayer For the Dying
6×13 – The Day I Tried To Live
6×14 – Stay
6×15 – Let Her Go
6×16 – The Downward Spiral
6×17 – A Bird in a Gilded Cage
6×18 – I Never Could Love Like That
6×19 – Because
6×20 – I'd Leave My Happy Home For You
6×21 – I'll Wed You In The Golden Summertime
6×22 – I'm Thinking Of You All The While (Season Finale)
Link quebrado? Avisem-nos.