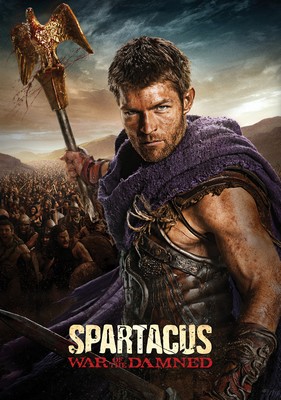 Traído em seu próprio país. Escravizado. Renascido como um guerreiro. Spartacus é um relato visceral do maior gladiador de Roma. Longe de seu grande amor, Spartacus foi enviado para a sinistra e macabra arena, onde a morte iminente é o principal atrativo. Spartacus deve lutar por sua sobrevivência, favorecer inimigos e fazer política nesse novo mundo cheio de corrupção, violência, sexo e fama. Ele será seduzido pelo poder e atormentado pelo desejo de vingança. Mas sua paixão lhe dará força para prevalecer por todo e qualquer obstáculo nesse moderno e desinibido conto sobre morte, honra e persistência.
Formato: rmvb • Nº de episódios: 10
Áudio: Inglês • Legenda: Português
Download: HTTP • Armazenamento: Pastas
Dificuldade para baixar? Clique Aqui
• Lista de Episódios •
3×01 – Enemies of Rome
3×02 – Wolves at the Gate
3×03 – Men of Honor
3×04 – Decimation
3×05 – Blood Brothers
3×06 – Spoils of War
3×07 – Mors Indecepta
3×08 – Separate Paths
3×09 – The Dead and the Dying
3×10 – Victory (Series Finale)
Link quebrado? Avisem-nos.