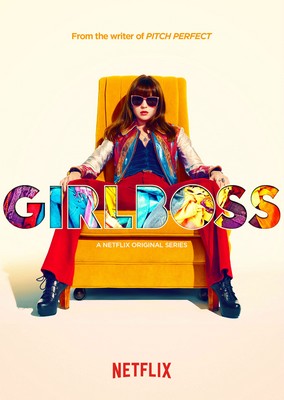 Com roteiro e produção de Kay Cannon (30 Rock), em parceria com Beth Kono, Laverne KcKinnon e a atriz Charlize Theron, a série é uma adaptação da autobiografia de Sophia Amoruso.
O livro narra a vida de Amoruso que passou a adolescência pegando carona, cometendo pequenos furtos e comendo sobras de comida jogadas no lixo. Aos 22 anos de idade, ela largou a escola.
Falida, sem rumo e trabalhando na porta de entrada de uma escola de artes, onde conferia a identidade dos alunos, Amoruso decidiu mudar de vida e começou a vender roupas vintage no eBay.
Dez anos depois, ela é a fundadora da Nasty Gal, uma loja de roupas especializada em coleções limitadas.


• Lista de Episódios •
1×01 – Sophia
1×02 – The Hern
1×03 – Thank You, San Francisco
1×04 – Ladyshopper99
1×05 – Top 8
1×06 – Five Percent
1×07 – Long-Ass Pants
1×08 – The Trip
1×09 – Motherfuckin' Bar Graphs
1×10 – Vintage Fashion Forum
1×11 – Garbage Person
1×12 – I Come Crashing
1×13 – The Launch (Season Finale)
Link quebrado? Avisem-nos.