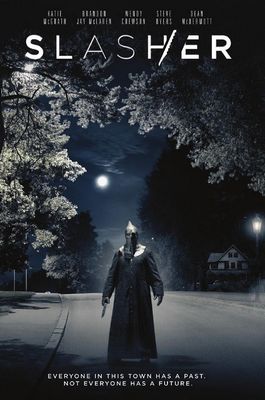 Criada por Aaron Martin (Degrassi: The Next Generation, Being Erica, The Best Years), a série narrará uma história diferente por temporada.
Na primeira, o público acompanha a vida de Sarah Bennett (Katie McGrath, de Drácula, Merlin), uma jovem que, ao retornar à sua cidade natal, descobre que uma série de assassinatos estão ocorrendo, reproduzindo a forma como seus pais foram mortos.
Conforme os crimes ocorrem, cada morador se torna um suspeito ou uma vítima, incluindo seu marido Dylan (Brandon Jay McLaren, de Graceland, The Killing), sua avó Brenda Merritt (Wendy Crewson, de Revenge, Saving Hope, ReGenesis), seu amigo Cam Henry (Steve Byers, de The Man in the High Castle, Alphas) e até mesmo o chefe de polícia Iain Vaughn (Dean McDermott, de Earth Final Conflict, Rumo ao Sul).


• Lista de Episódios •
1×01 – Pilot
1×02 – Digging Your Grave With Your Teeth
1×03 – Like as Fire Eateth Up and Burneth Wood
1×04 – As Water is Corrupted Unless It Moves
1×05 – Ill-Gotten Gains
1×06 – The One Who Sows His Own Flesh
1×07 – In the Pride of His Face
1×08 – Soon Your Own Eyes Will See (Season Finale)
Link quebrado? Avisem-nos.